LOCAL CONTROL FUNDING FORMULA
Working to Make California's Promises Real
History of Local Control Funding Formula
California's new Local Control Funding Formula (LCFF), signed into law in 2013, promised a new school finance system that would provide both more local control and a more equitable school finance system.  Dispensing with a system of categorical funds that had sought to ensure attention to the needs of groups of students persistently left behind, the new LCFF coupled giving local districts the flexibility to determine how best to meet student needs, while entrusting them with the solemn responsibility to pay particular attention to increasing or improving services for low income students, English learners (ELs) and foster youth.
Examples from LCAPs are also included to provide the reader with a picture of how some districts are responding to English Learner needs. Finally, each focus area cluster also includes recommendations to LEA's and to the state on how schools might better focus upon and address the needs of English Learners.
The findings from this review of first-year LCAPs through the lens of English Learners raise disturbing questions and deep concern about whether and how the new funding formula will deliver on the promise of increased or improved services for English Learners. This is an exciting and pivotal time in California education that carries with it much promise as well as the potential for being yet another chapter of leaving behind English Learners
The findings from the review are presented first as overall key findings, and then in more detail by focus topics.
MASKING THE FOCUS ON ENGLISH LEARNERS:
The Consequences of California's Accountability System Dashboard Results on Year 4 Local Control and Accountability Plans (LCAPs)
Our latest report questions the efficacy of the state accountability system in identifying the needs of English Learners accurately. The report states that by combining data from two English Learner subgroups (current and reclassified), the system masks the distinct needs of each subgroup and diminishes the urgency to address the numerous educational needs of current English Learners thus undermining the central equity intent of the Local Control Funding Formula.
The report's strongest recommendation is that the state discontinue aggregating the two subgroups and instead report them separately for analysis and planning.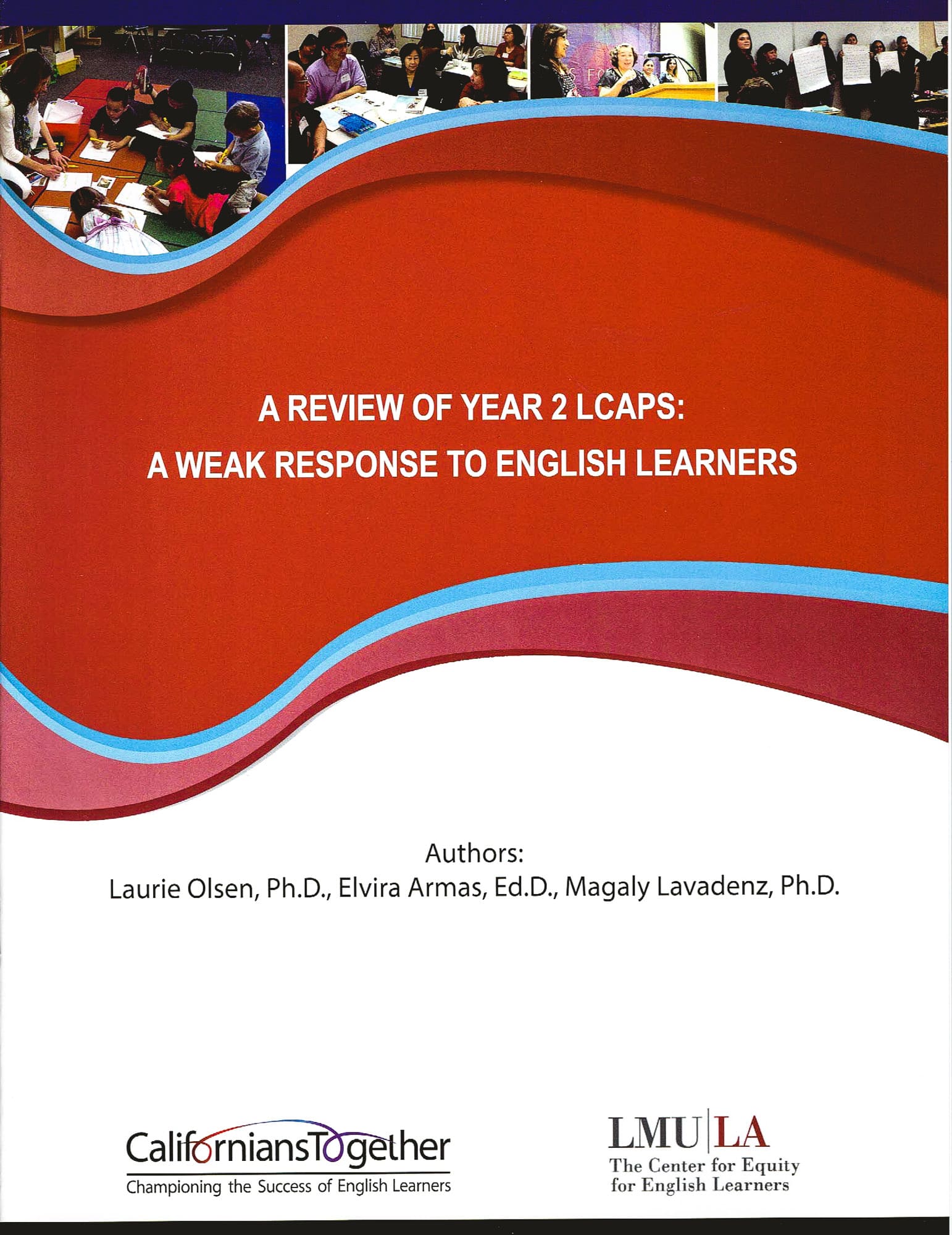 A Review of Year 2 LCAPS: A Weak Response to English Learners
A second report that reviewed the Local Control Accountability Plans (LCAPs) of 29 key school districts throughout the state, and the impact those LCAPs are having on English Learner students, was released today by Californians Together.  This report is a follow-up to the year 1 report released in May 2015 and serves to document the key differences between first and second-year LCAPs in demonstrating increased or improved services to English Learners.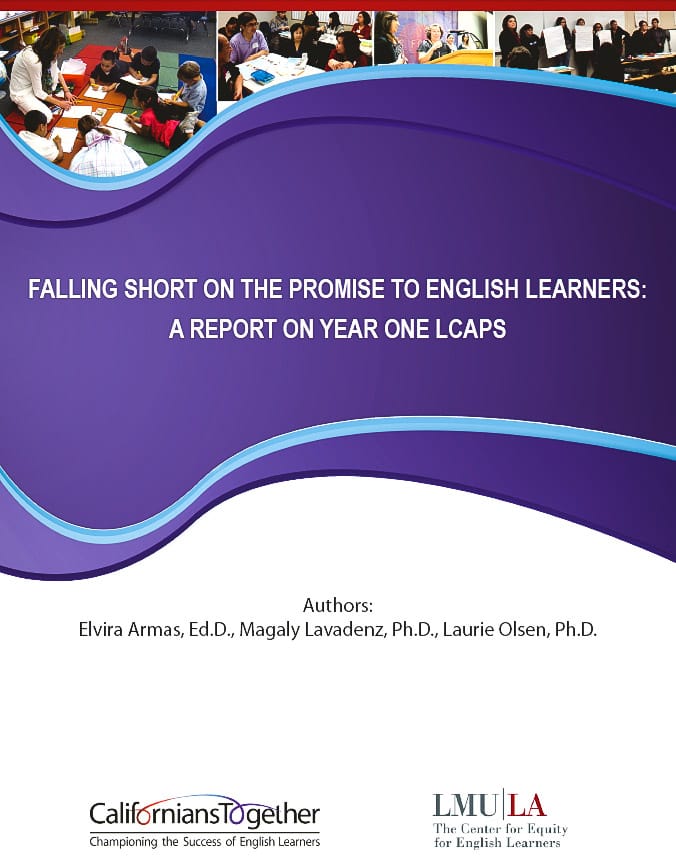 Falling Short on the Promise to English Learners: A Report on Year One LCAPS
This report was written as a call to action to both local and state policymakers. It seeks to engage and inform policy and practice at the local and state-level to strengthen LCAP development and program implementation for English Learners moving forward. It is a call for stronger state guidance related to meeting the needs of English Learners, and for improved mechanisms of professional development and technical assistance to build capacity throughout the state to respond to the needs of this persistently left-behind student population. And, the report is written in the hope that the state will step up and design a strong, new era accountability system that partners effectively with local districts to ensure schools deliver on the promise of educational opportunity for English Learners.
Falling Short on the Promise to English Learners
The Local Control and Accountability Rubrics constitute a valuable resource and important tool for district administrators, teachers, parents, board and community members to analyze the strengths and limitations of their proposed programs and services for English Learners in their Local Control Accountability Plans (LCAPs).  It is hoped that the rubrics will help all stakeholders prioritize what needs to be improved and addressed the annual update of the LCAPs.
Physical copies available for purchase in our store. Available in English and Spanish.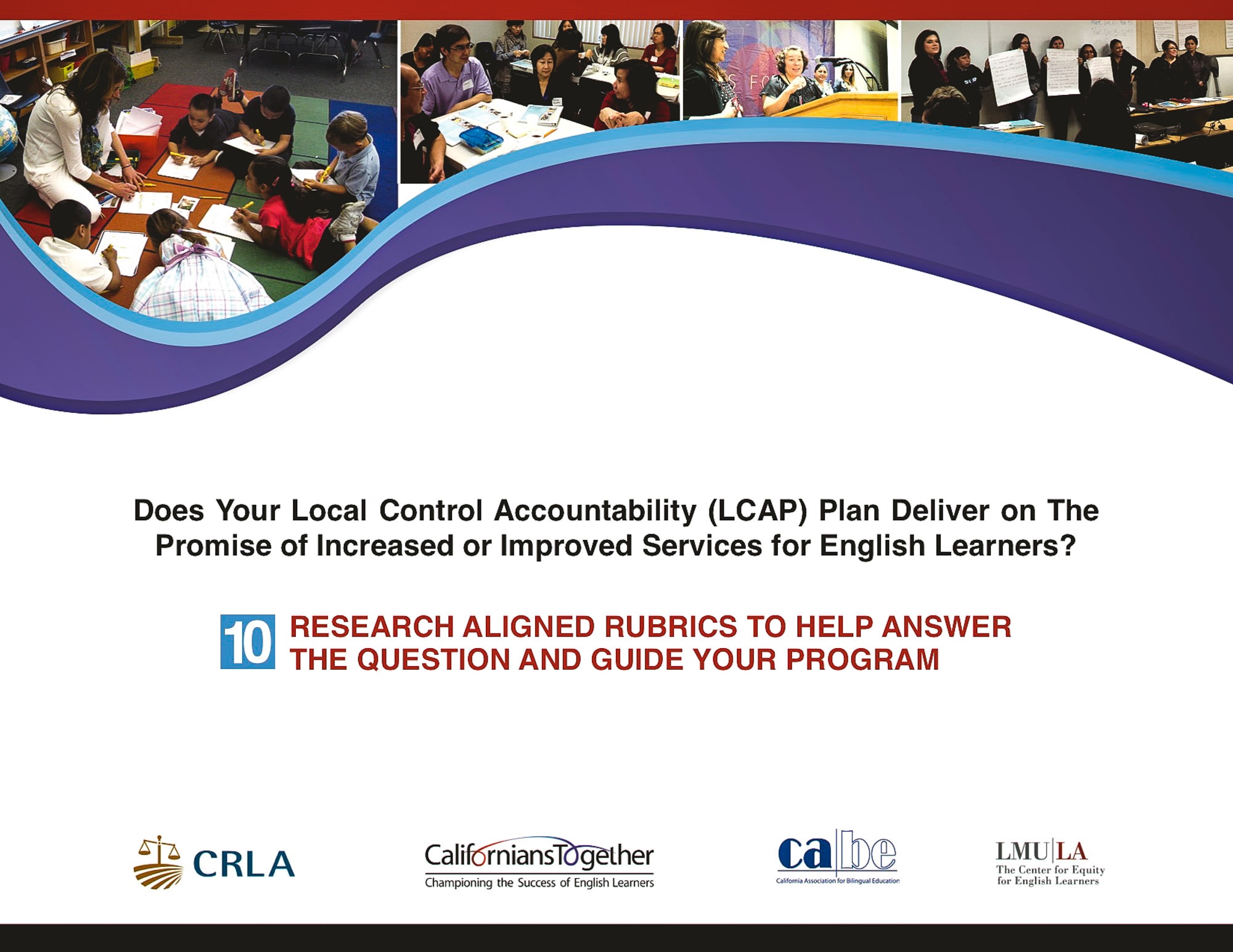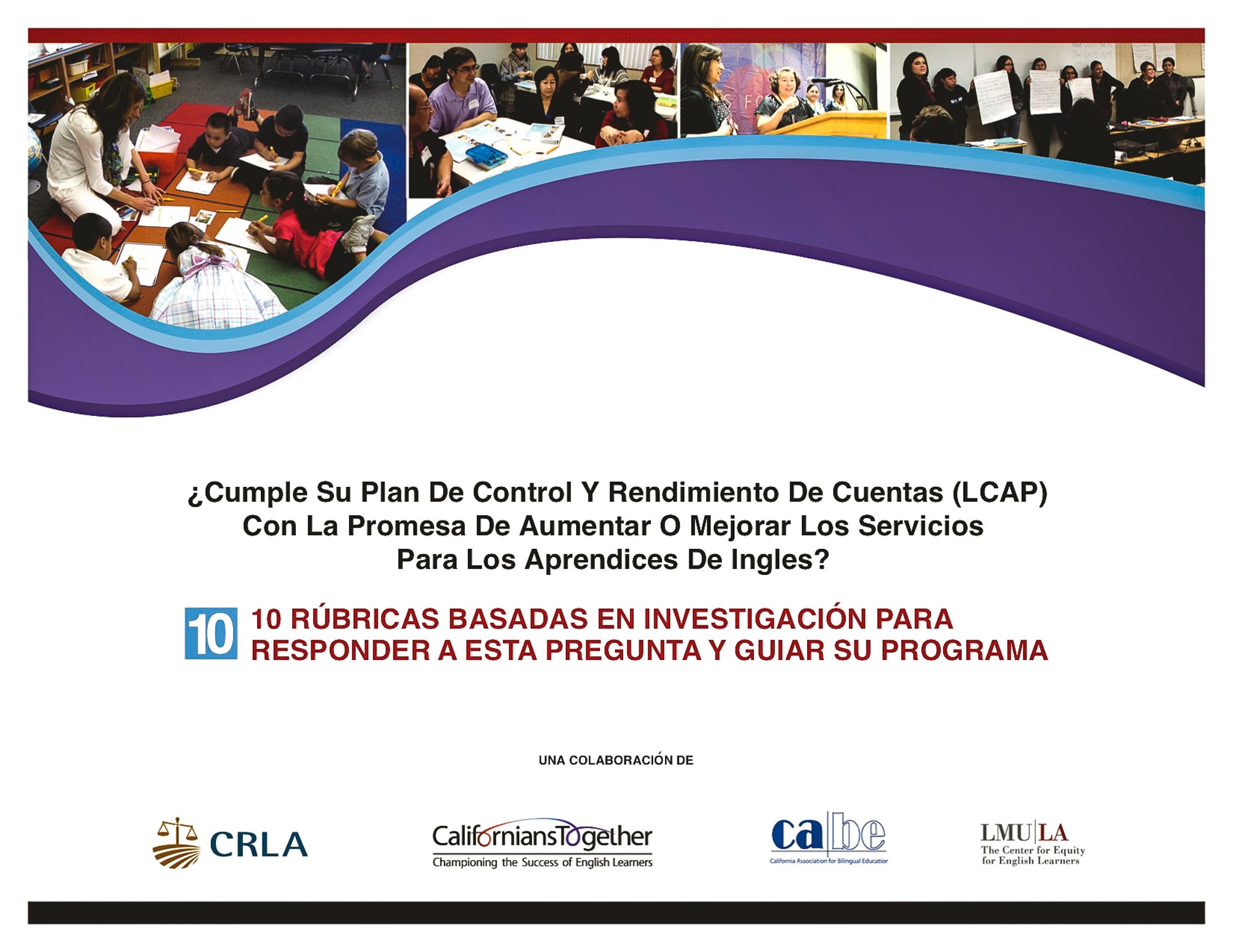 LEARN MORE ABOUT LOCAL CONTROL FUNDING FORMULA
Join Our Advocacy Network