Laurie was one of the original group of EL advocates who in 1998 - heartbroken yet determined in the wake of the passage of Proposition 227 – set out to establish an enduring organization to be a voice for English Learners in California.  She served on the original Board, and has continued to be integrally involved in our leadership since that time. Believing in the power of words and voice to speak truth to power, she has served as a writer, researcher and spokesperson for Californians Together while also throwing herself into creating models and examples of powerful joyful classrooms and schools for English Learners as Director of the Sobrato Early Academic Language model currently being replicated in 100 schools across 20 school districts in California.   After five decades researching, writing, advocating, and providing leadership development and technical assistance on educational equity with an emphasis on immigrant and English Learner education, language access and rights, Laurie is trying to find her way towards retirement with more time for grandchildren, quilting, singing, hiking in the wilderness and, oh yes, taking on the political challenge of climate change.
Marlene began her professional journey as a preschool and elementary school teacher in East Los Angeles.  During that time she found that her education and training did not adequately prepare her to serve young children growing up in bilingual environments. Motivated to pursue graduate studies, she has dedicated her scholarship to advancing our understanding of dual language learners and their families.  By collaborating with Californians Together she's had the opportunity to make meaningful connections between the policy worlds of early childhood and elementary and secondary education. Marlene is Professor Emeritus in the Department of Child and Family Studies at California State University, Los Angeles.
Lyn is a bilingual teacher who has advocated for linguistic human rights for over three decades. In the classroom he advocates for all students to have access to education in their first language in addition to English and other languages.  As an elementary teacher in San Francisco's East Bay he joined colleagues and parents in restructuring their neighborhood public school into a multi-aged, dual immersion public school in the early 1990s. Those experiences informed his advocacy and community building work in support of a multilingual California for all. For the past six years he has been a teacher educator in the California State University system, teaching courses in literacy, language development, educational foundations, and early childhood development. He represents the California Council on Teacher Education on the CalTog Board and currently serves as president of the California Association for Bilingual Teacher Education. He is an assistant professor in the Teacher Education Department at Cal State East Bay.
Vickie Ramos Harris has two decades of experience advocating for educational equity in California, Boston, and New York City. Vickie's "community-based policy making" lens drives her work in early childhood (ECE), K-12 and Dual Language Learner/English Learner (DLL/EL) education. As Director of Educational Equity at Advancement Project California, Vickie leads policy advocacy across the Birth to 12th grade system to advance racial equity and economic justice, focusing on areas including: ECE, DLL/EL and bilingual education, ECE-K-12 systems alignment, full and fair funding for public education. She has led and supported research, program design, community engagement and local, state and federal policy and implementation, including state and school district investments in ECE and bilingual education, as well as the creation of a new grade level (transitional kindergarten) in California.
Vickie previously served as Advancement Project California's Associate Director of Educational Equity, Early Edge California's State Policy Director, and  Chief of Staff to LAUSD Board Vice-President Yolie Flores. Her prior work also includes direct service with children and families with the Boyle Heights Learning Collaborative, Families In Schools, Upward Bound, Children's Aid Society, Loisaida Inc., and the Carrera Adolescent Pregnancy Prevention Program. Vickie holds a bachelor's degree in sociology from Pomona College, and a master's degree from Harvard University Graduate School of Education. She advocates for DLLs with the Coalition for Quality Early Education, was a fellow with the English Learner Leadership & Legacy Initiative, and formerly served on the Pomona College Alumni Board as well as Board President of the Children's Collabrium.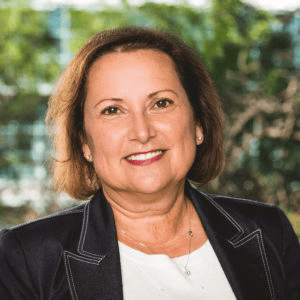 Magaly began her formal education as a kindergarten English Learner, and soon realized the power of bilingualism as a second grader, after her father taught her how to read the Spanish newspaper at home (her first language) since she had not yet become a fluent English reader. She been a lifelong bilingual educator, first as a bilingual paraprofessional, teacher, teacher educator and scholar-advocate for the educational rights of immigrant communities. Her advocacy has led her to serve as past president of key organizations such as the California Association for Bilingual Education, California Council on Teacher Education and the California Association for Bilingual Teacher Education, and formerly as president of Californians Together. She serves as Distinguished Professor of English Learner Policy, Research and Practice in the Department of Educational Leadership and Founding Executive Director of Loyola Marymount University's Center for Equity for English Learners.
Join Our Advocacy Network
Our Voices are Urgently Needed NOW! We need 10-15 minutes of your time to send a message to the State. There is a very important survey that can have a […]
Read More